Isaac Gifford stepped onto the field and was greeted by the sight of his opponent.
His Lincoln Southeast Knights hadn't lost in over two months entering their 2019 state playoff home game. Now Omaha North stood in his way, figuratively between Southeast and the Class A semifinal and literally as Gifford tried to get to the Knights' end of the field.
Gifford didn't walk around the North team as it warmed up. He strolled directly through the Vikings' pregame routine, sizing up the enemy as he quietly but unmistakably announced his presence to what would quickly become an overmatched group.
"He just walks right through the North warmup and looks at them all like, 'This is gonna be a really rough day for you,'" Gifford's dad, Sam, said.
Now a safety at Nebraska, Gifford enters his fourth college season with a hot-running motor and concentrated competitiveness. His outward personality hasn't always been that of a prototypical vocal college football player, but it's the external projection of a perfectionist with — to both his benefit and occasional detriment — a constantly humming, analytical mind.
"He is freaking wired all the time," Sam said. "But I think the big thing is Isaac is super tight in terms of his analytics and he'll overthink things and he's really hard on himself. And so part of it was really just getting him to understand if you lock in on the process, you'll be able to eventually stop thinking, and I think that's a big thing."
As a new era looms for Nebraska football and preseason optimism abounds for a program that hasn't had a winning season since 2016, Gifford has a lot on his plate. There's a new scheme to learn, implemented by a new coaching staff. After playing nickel back last season, he's shifted over to safety. Mentally, he's made a conscious effort to be more of a leader and hold his teammates accountable.
There's a lot to deal with, so Gifford compartmentalizes it — keeping a single-minded focus on what's directly in front of him. His summer consisted primarily of watching film and working out with strength coach Corey Campbell. He, during fall camp, arrives at the Huskers' facility each day with a directive to himself:
"Get to lunch. Go as hard as you can. When you get to lunch, you get a breather."
It's the mentality he's had since he was at Southeast, starting at free safety as a sophomore and earning the respect of the older players.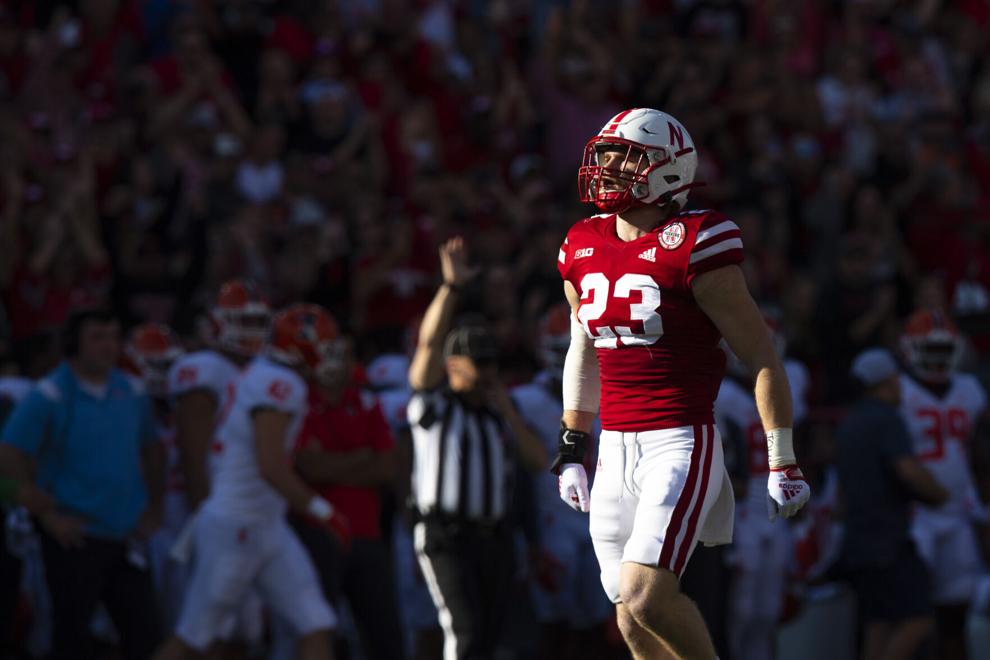 They accepted that one of the youngest guys on the roster was calling out coverages and making sure they were lined up correctly because of how quickly he became a stalwart of the program. He watched film and was prepared for every game. His attendance at offseason workouts was close to perfect.
Then and now, Gifford has the same focus as the kid who quit basketball in high school so he could put everything he had into football and spend more time in the weight room during the summer. He's the outdoorsman who started watching fishing YouTube videos after deciding he wanted to get better at it.
What's changed is that he is more willing to be vocal with the other members of his position group, utilizing his natural insatiable drive to push his fellow defensive backs forward. With the recent departure of Myles Farmer, Gifford is the longest-tenured Husker among the safeties.
"It's just really taking pride in being a leader in the DB group," he said. "That's where it starts is being a leader in my position group, and then you kind of just go from there. And hopefully, I want to be a leader of this defense."
Added secondary coach Evan Cooper: "He's grown more confident in himself and he's stepping out of his shell a little bit more, getting under guys, trying to push them. He wants it really bad. He wants it as bad as I do, and he's bringing the group along."
Football was integrated into Gifford's life from early on. He and his brothers, Luke and Nathaniel, grew up attending Husker games with Sam. All three boys began playing as early as they could, and it led to advanced knowledge of the game from a young age.
Lincoln Southeast coach Ryan Gottula noticed a sixth grade Gifford's uncommon understanding of coverage and leverage at a youth camp. In his first varsity start, he came away with a one-handed interception along the sideline.
Unrelated was Gifford's budding freakish athleticism.
Before he was wowing Nebraska coaches with his 35-inch vertical and 4.5-second 40-yard dash over the summer, he was a tenacious 6-foot tall teenage guard throwing down dunks in high school basketball games.
"His freshman year playing JV basketball, he dropped like 30 in one of his first games," said Luke, a former Nebraska linebacker now with the Tennessee Titans. "I was a little salty about it, but I knew deep down that he was more athletic than me."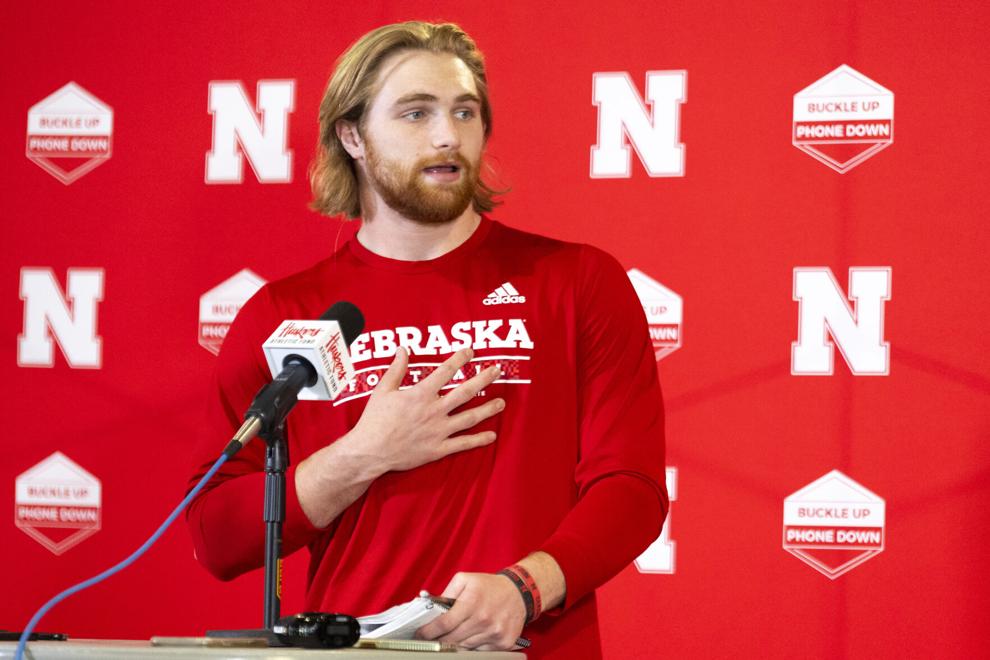 Gifford's combination of knowledge and athleticism didn't make him a can't-miss college prospect. Nebraska saw him as a tweener, its recruitment beginning lightly as the coaching staff was unsure on whether he'd be a defensive back or a linebacker.
Gifford himself was also picky. He spent his childhood at Nebraska football games. Luke had been a Husker. The second Gifford child was determined to do the same. A handful of FCS and Group of Five schools offered him scholarships.
Defensive backs coach and Nebraskan Bill Busch wanted him to come to Baton Rouge to meet with Ed Orgeron. Gifford never made the trip. His steady focus was pointed toward Nebraska, and there was little that could bump it off its course.
"That's Isaac in a nutshell," Sam said. "You weren't gonna convince him to do something just because of the optics. If he wasn't gonna do it, he wasn't gonna do it."
Meanwhile, he was still mentally growing into the player he'd become, his competitiveness working as a double-edged sword.
A week after he confidently strode through the Omaha North warmup, Gifford was in tears on the phone with Luke. The Knights had taken care of business in the quarterfinal before their season came to an abrupt end, blown out 35-0 by an Omaha Westside team they had beaten in the regular season.
It was a sharp, painful end to his high school career and a reflection of Gifford's difficulty in handling failure. It persisted into his time at NU. Bad plays and mishaps had a tendency to compound as he went through the growing pains of a Big Ten defensive back.
It's an ongoing process, but both Sam and Luke said that Isaac has improved his ability to put mistakes behind him. It's been part of the gradual evolution he's gone through over the past four years of college, maintaining perspective, understanding that there's more to life than football, and being able to move on quickly.
"Especially when you play DB, it's kind of a next-play mentality, and not that it isn't at every position, but it especially is at DB," Luke said. "You're gonna make mistakes, and guys are gonna get you every once in a while, so I know that that's hard for him. Failing in general is just something that he struggles with. He wants to be right 100% of the time, and usually he is, so the times that he's not, he takes it hard. But I think he's really learned how to deal with that, and it's always a process."
A little over a week into training camp, Nebraska rolled out its first awarding of single-digit jersey numbers. In a new policy under coach Matt Rhule, the players vote on who will wear the low numbers with toughness, dependability, accountability and work ethic being the main criteria. Gifford was among the first group to receive a number. He'll play this season with No. 2 across his chest.
He and Luke talk every day, but the topics of their football conversations have shifted.
They used to discuss a lot of tangible, analytical X's and O's of the game. Recently, they've had more to do with the mental side of the game; the struggles that Luke went through as a Husker, the constant battle to not be bogged down by mistakes.
Gifford's attitude and work ethic has always been a strength. The negative parts stem from how much he cares and how badly he wants to succeed on the field. Just like any physical attribute, his focus is evolving and growing as he enters the season with a chance to be a major contributor.
"I don't even know that you can really put a ceiling on it," Luke said. "Isaac has so much potential, and when it all clicks, I don't want to say anything for him, but I think that he's got a lot of big things out there. He can do as much as he allows himself to do.
"When he cuts it loose and he uses his athletic ability and his leadership and the whole package, there's not a whole lot of guys that are like him."