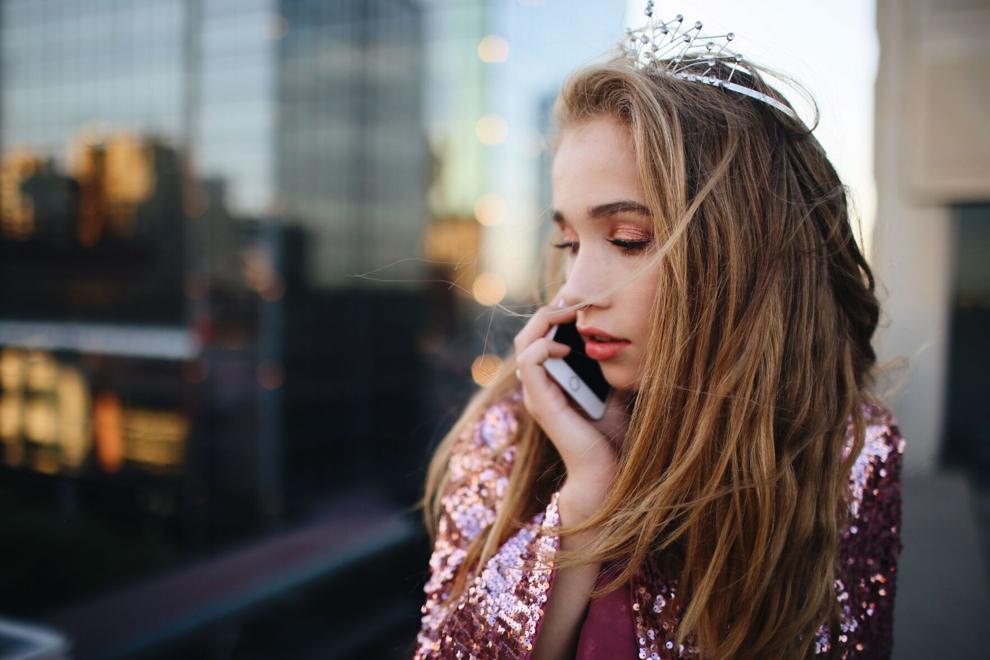 Isn't it thrilling to imagine a world where everyone boldly embraces their unique sense of style and character? Picture yourself strutting down the sidewalk, turning the world into your personal runway, radiant with the glow of self-assured confidence. This isn't a fantasy — it's possible for everyone.
The secret lies in nurturing your inner diva, the version of yourself that is unapologetically authentic and unafraid to shine. This inner diva isn't a demand for high maintenance or an invitation for drama. Instead, it's a celebration of self-expression, an acknowledgment of your individuality and a route to living a life that truly sparkles.
To help you embrace this bold and bright side of yourself, here are some essential items you need in your repertoire because a diva is only as good as her most killer look!
1. Staying in style with Editorialist's keen sartorial eye
Entering the world of fashion might seem intimidating with trends that are constantly changing, but the key to becoming a true diva is not about blindly following every fad that flutters by. It's about understanding your personal style and letting it shine through your wardrobe choices.
You might be drawn to the elegance of simplicity or the allure of bold statements. Either way, Editorialist is your trusted companion in this journey of self-discovery. They'll give you advice on what to wear, how to wear it and, all in all, how to release your inner diva.
From chic, understated designs that ooze sophistication to striking, avant-garde pieces that dare to defy, there is advice on something for everyone. Your diva style is not just about what you wear — it's how you wear it. With Editorialist on your side, you always know you'll be wearing it perfectly.
2. Daniel's Jewelers affordable luxe: Bringing fine jewelry to every diva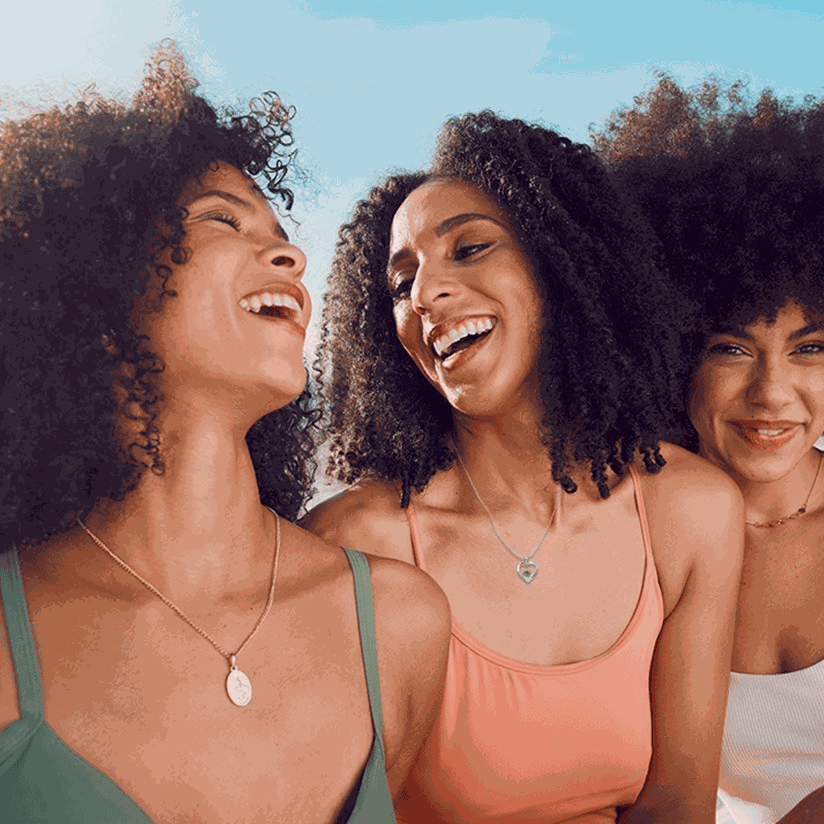 A diva understands that her appearance is an extension of her personality. That's where fine jewelry steps in — not merely as accessories but as companions in your style journey. Investing in quality jewelry means investing in your narrative. A carefully chosen piece can accentuate your elegance, highlight your boldness or emphasize your chicness.
That's why Daniel's Jewelers offers a selection of exquisite, timeless jewelry. From delicate rings that whisper sophistication to bold necklaces that shout confidence, their range is as versatile as the divas we cater to.
Daniel's Jewelers believes that everyone should have access to this luxury. They're one of the best credit jewelers around, offering a range of flexible financing options that make it easier for every diva to own a piece that feels uniquely them. That way, you can keep being a smart, financially savvy diva while adding that extra sparkle to your style.
3. Embrace your inner boho queen with Johnny Was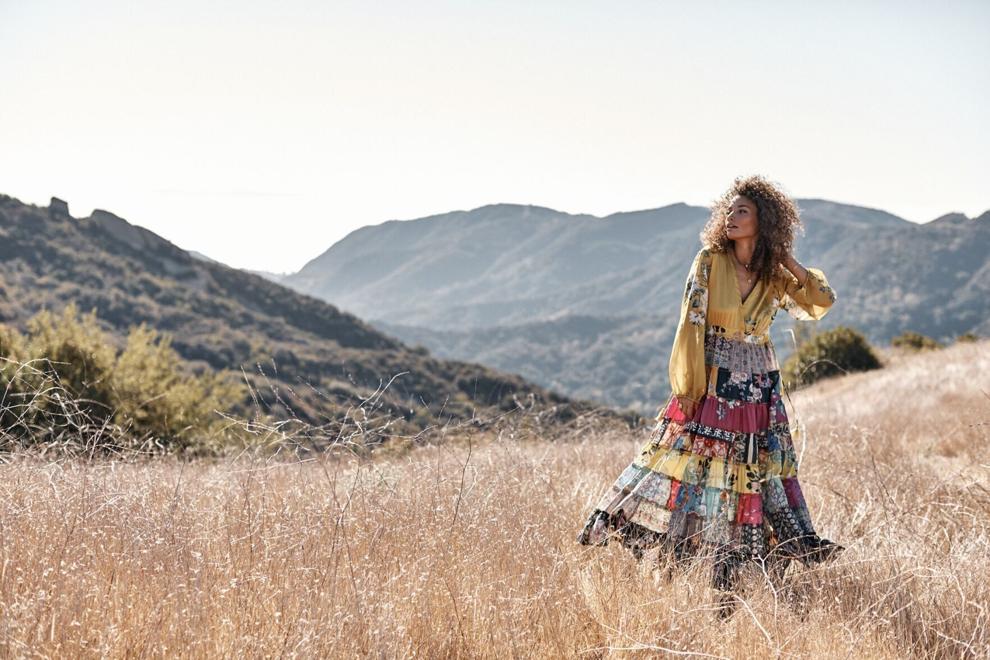 Venturing into the realm of boho fashion can be a beautiful journey of self-discovery that encourages the expression of individuality and the appreciation of art, nature and culture. The bohemian aesthetic is rooted in freedom, creativity and a whimsical blend of elements drawn from different parts of the world.
A diva exploring the boho path will appreciate Johnny Was' range of boho women's clothing. Their collection serves as a melting pot of vibrant colors, eclectic prints and flowing silhouettes. Perhaps you're captivated by the call of intricate paisley designs or soothed by the sight of earthy, solid hues. Johnny Was offers something for every boho diva. Styling these pieces is all about creating harmony between different elements and channeling that carefree, bohemian spirit.
4. Embody freedom and functionality with Hatch Collection's pumping bra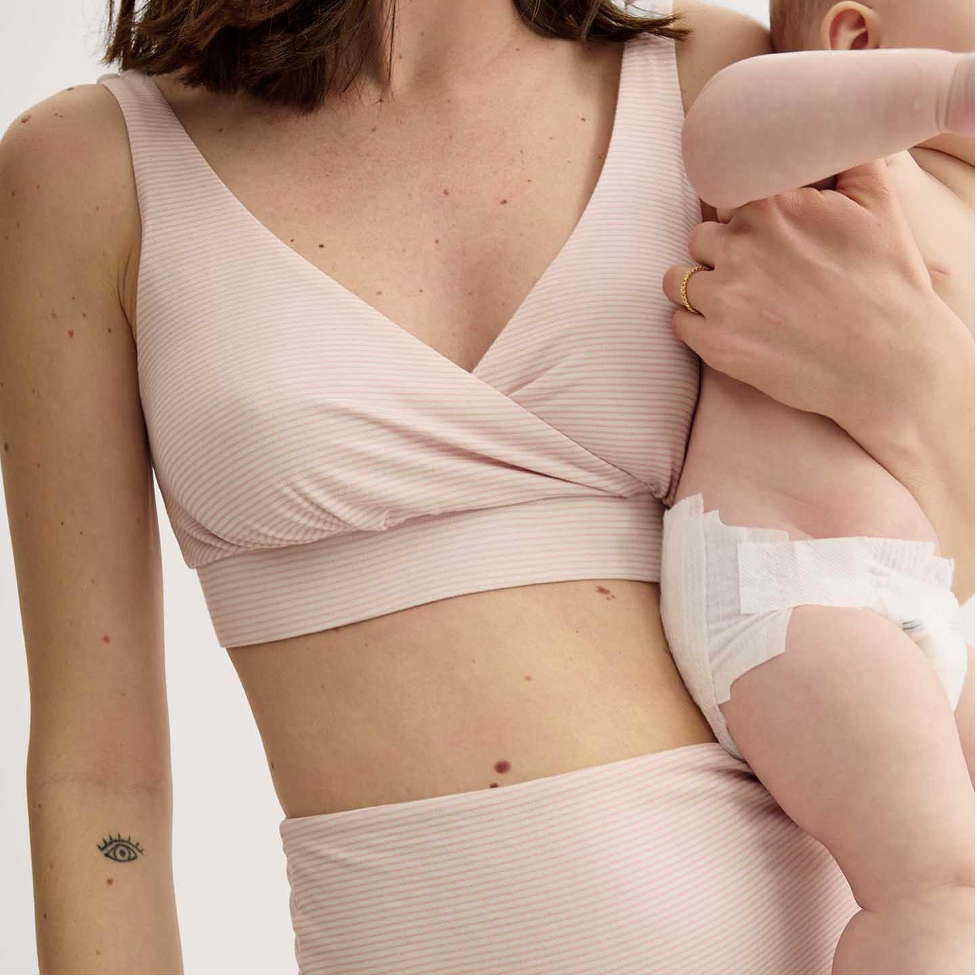 Being a new mom is a beautiful journey, but it comes with its own set of challenges. For the breastfeeding mom, one such challenge is finding a balance between tending to your baby's needs, taking care of everyday tasks and truly feeling like yourself.
After all, so much of your life has just changed — you need to take a bit of time to redefine yourself while prioritizing self-care and self-expression … which is why leaning into your inner diva becomes extra important during motherhood. 
This is where Hatch Collection's pumping bra comes into the picture. Designed with comfort, functionality and aesthetics in mind, this bra can help every new mom transition into this beautiful new phase of life with ease. You might not think about it now, but the right pumping bra can empower you and let you take on all the new responsibilities of motherhood without giving up what makes you you.
5. Let your eyes do the talking with Lashify's natural lash extensions
In the world of beauty, few things can make as immediate or dramatic an impact as beautifully full lashes. They open up the eyes, add a touch of glamor and exude a magnetic allure that's hard to resist. As a diva, it's about capturing attention and holding it — and what better way than by batting those luxurious, natural-looking lashes?
Lashify offers a line of natural lash extensions designed to blend seamlessly with your own lashes for a striking yet tasteful enhancement. The charm of these extensions lies in their ability to create a range of looks, from subtle enhancement to full-on glamor. Go glam for a night on the town or keep things simple with a pop of color on the lips to enhance your perfect, woke-up-like-this lash look. 
While the eyes may be the window to the soul, with Lashify's lash extensions, they can also be the stage on which your inner diva shines.
6. Embrace a new you with Dr. Kellyann's 5-day cleanse
There's something powerfully liberating about the act of cleansing. It's not just about the physical benefits — though those are plenty — but also the symbolic act of letting go of the old and making space for the new. If you're looking to kickstart a new phase of your life or are trying to reset after an indulgent vacation, a cleanse is the perfect way to get things back on track. 
Dr. Kellyann offers a 5-day cleanse program that can act as the reset button for your body. If you want to get back to basics and feel like your best self, this is the place to start. 
The beauty of this cleanse is in its simplicity. Both seasoned prima donnas and divas-in-trainings can benefit from Dr. Kellyann's 5-day cleanse to help keep their bodies feeling as fabulous as they are.
This content is provided for informational purposes only by the advertiser and is not a substitute for professional medical advice or treatment. Please consult your healthcare provider for medical advice.
7. Keep sentiments close to your heart with Pictures on Gold's personalized locket necklace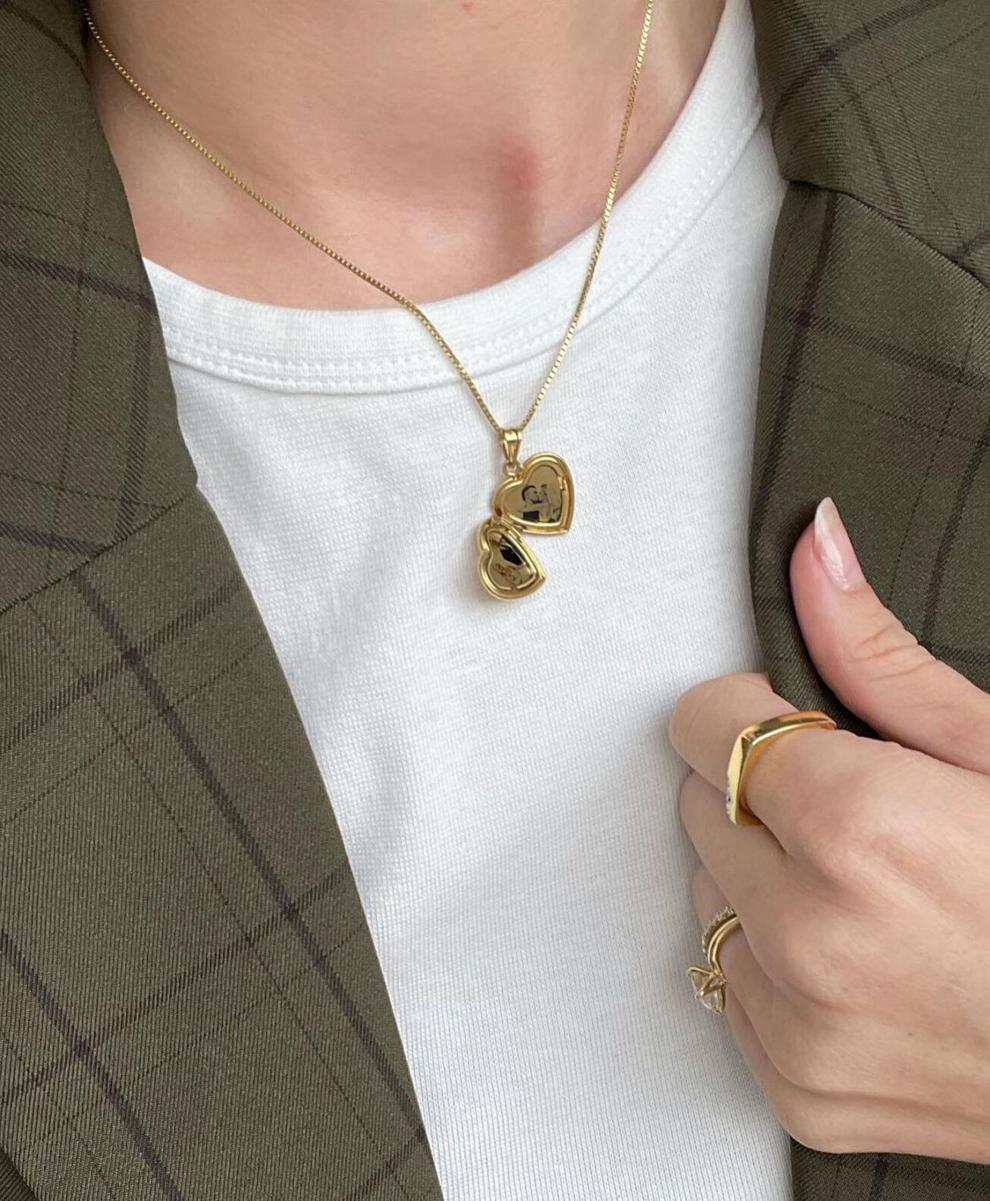 Jewelry can be more than an adornment — it can be a vessel for our deepest emotions, treasured memories and closest relationships. Lockets, in particular, have held a unique place in the world of jewelry for centuries, carrying everything from miniature portraits to locks of hair, serving as tactile, wearable reminders of our most cherished loved ones.
Pictures on Gold offers a personalized locket necklace that beautifully blends this age-old sentiment with modern design. With options to customize these lockets, you can create a piece of jewelry that's truly personal and unique. Because you get to totally personalize it, your locket tells the story of you and your life. 
As you wear this story close to your heart, it serves not only as a piece of jewelry that completes your outfit but also as a comforting reminder of the emotions within it. If you're not sure who deserves the honor of resting so close to your heart, let us offer you a bold, diva-esque suggestion: find your favorite picture of yourself, and put it in a place of honor! It's a great way to remind yourself to prioritize your well-being in your everyday life, as every diva ought to do.
8. Keep your ink vivid with Mad Rabbit's tattoo aftercare essentials
Tattoos are a popular form of self-expression. Once you've taken the plunge and gotten the artwork you've always wanted, the next crucial step is aftercare so that you can preserve that beautiful piece. Proper tattoo aftercare helps with healing and maintains the vibrancy and detail of your ink, so it's something you don't want to skip.
Mad Rabbit has curated a line of tattoo aftercare essentials that support the healing process while preserving the integrity of your tattoo. Soothe irritated skin, all while keeping any colors and linework looking like you just stepped out of the tattoo parlor.
9. Energize your life with Create's creatine gummies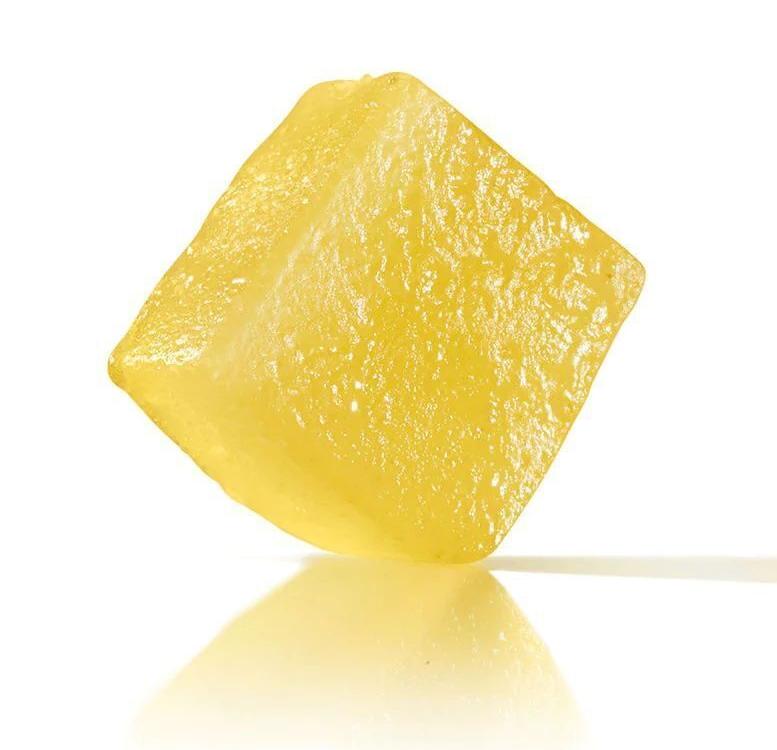 In the quest for fitness and wellness, nutritional supplements can play a crucial role. One such supplement is creatine, a compound that plays a vital role in energy production, particularly during high-intensity workouts.
While there's no shortage of creatine supplements on the market, Create offers a unique, delightful way to incorporate this powerhouse nutrient into your routine: creatine gummies.
Don't be fooled by the playful format. These gummies pack a serious punch when it comes to enhancing your performance. Fitness-obsessed divas can use these to power up for the best work out of their lives. With these delicious creatine gummies, you're not just working towards a healthier body; you're also embracing a healthier, more energized lifestyle.
These statements have not been evaluated by the Food and Drug Administration. This product is not intended to diagnose, treat, cure or prevent any disease.
10. Shield your peepers in style with Warby Parker's on-trend sunglasses
There's an undeniable allure that comes from a pair of chic sunglasses. They're the epitome of cool and add instant glamor to any outfit. Beyond their style quotient, they serve an important function: protecting your eyes from harmful UV rays. In the world of a diva, however, utility and fashion are not mutually exclusive — and this is where Warby Parker's selection of on-trend sunglasses shines.
Warby Parker boasts a wide array of sunglasses that speak to a spectrum of styles. From classic aviators to bold oversized frames, minimalist designs to embellished statement pieces, there's something for every diva. The secret lies in understanding that sunglasses are not just accessories — they're an extension of your personality, an outward manifestation of your inner diva. 
Each pair of shades utilizes a combination of style and functionality that makes Warby Parker's sunglasses not just a sartorial choice but a smart one. With options to customize them to your individual needs or prescription, you can head out into the sun in full glamor mode, knowing neither the sun nor the haters can get to you.
11. Glow like a diva with Supergoop's full body sunscreen
When it comes to skincare, there's one product that dermatologists across the board will recommend: sunscreen. Seriously — if there's one thing that can help you avoid premature aging and skin damage, it's this white stuff, and it's come a long way in recent years. Today, it can protect your skin from the harmful effects of the sun while also giving you a radiant glow. 
Supergoop full-body sunscreen changes the game. This isn't your run-of-the-mill sunscreen; it's a blend of potent sun protection and skin-loving ingredients that leaves your skin not just shielded from harmful UV rays but also nourished and glowing.
The power of this sunscreen lies in its dual-action formula. Somehow, it's able to fight off harmful UV rays while also nourishing your skin — plus, it has the super-special bonus feature of a light shimmer. Get ready to feel your most radiant and protected.
Own your diva status with confidence!
Embracing your inner diva isn't just about looking fabulous — though that is a significant part of it. Being a diva means feeling fabulous at all times. A diva is true to herself and practices self-love, because she knows she deserves it.
These glamorous essentials are more than just products. They are tools that help you express your individuality and confidence. They serve to highlight the diva that resides within, reminding you that it's okay to be bold, it's okay to be different and it's okay to be you. Powerful, confident and fabulous: that's you.
---
Lee Enterprises newsroom and editorial were not involved in the creation of this content.