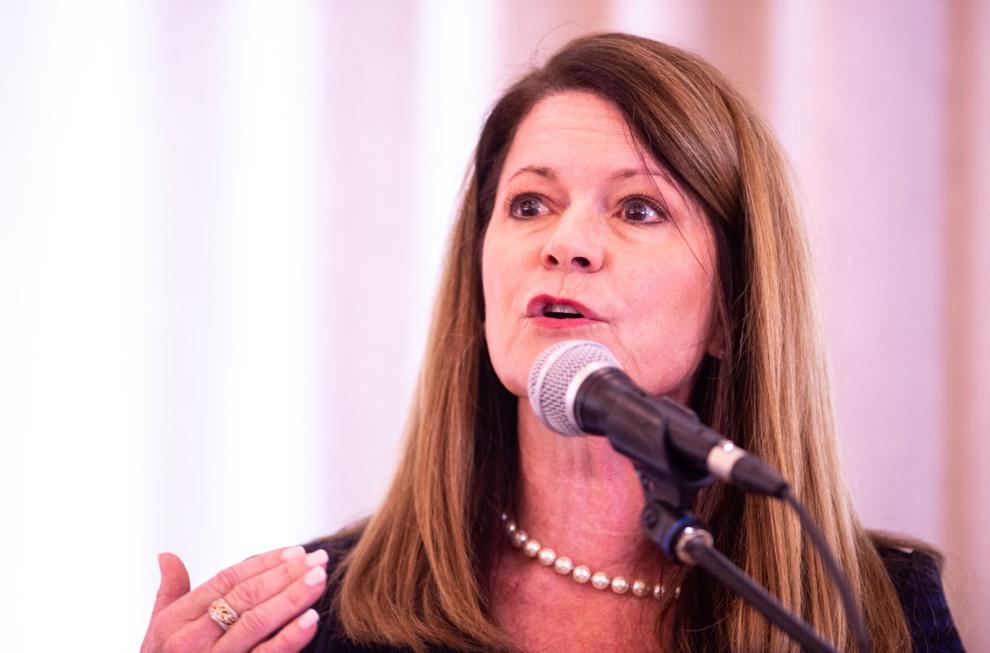 Months after she resigned from Nebraska's Legislature to focus on her unsuccessful Lincoln mayoral campaign, Suzanne Geist has landed a new job in state government.
The former District 25 senator on Monday joined the Attorney General's Office as Mike Hilgers' chief policy adviser, a newly created position that will pay Geist $95,000 annually, a spokeswoman for Hilgers said Thursday.
Geist, who studied broadcast journalism at the University of Nebraska-Lincoln, worked as a style consultant before winning a seat in Legislature in 2016. She was reelected in 2020.
As a member of the Legislature, Geist served on numerous committees including the Judiciary, Natural Resources, Executive Board, Corrections Oversight, and Child Welfare Contract Special Investigative and Oversight committees.
She also served as the Chair of the Performance Audit Committee.
"I am thrilled to add Suzanne Geist to our talented team," Hilgers, himself a former lawmaker, said in the news release announcing her appointment.
"I served with former Senator Geist for six years, and she was a trusted colleague and friend. Suzanne has deep policy expertise, with a particular focus on criminal justice and sentencing issues."
In her role as Hilgers' chief policy adviser — a position that did not previously exist — Geist will "oversee numerous initiatives and priorities," Hilgers' office said in a news release.
The reform task force that Geist will sit on will identify and recommend changes to the state's criminal justice laws, policies and practices "to improve public safety and more effectively allocate Nebraska's criminal justice system resources."
Gage said Geist has spent her initial days in the Attorney General's office meeting with law enforcement leaders, which will be among her regular job responsibilities.
Hilgers was elected last year to replace Peterson, who did not seek a third term.
In his announcement of Geist's hiring Thursday, Hilgers also named Joshua Shasserre as the new deputy attorney general for public affairs.
Shasserre, who has worked in the attorney general's office since 2015, will be the primary liaison with the Nebraska Legislature and other state, federal and local government officials, Hilgers' office said in the news release. 
Shasserre will be paid $133,536 annually — unchanged from his previous salary, Gage said.