An Omaha lawmaker has vowed to try to block Nebraska Gov. Jim Pillen's pick to lead the Department of Health and Human Services over the appointee's engagement with anti-LGBTQ social media posts and his thorny history as a public official in Missouri.
Gov. Jim Pillen announced Tuesday that Steve Corsi, a longtime fixture in public and private health care agencies across the country who earned a doctor of psychology degree from a for-profit university in California, will begin serving as the CEO of HHS next month.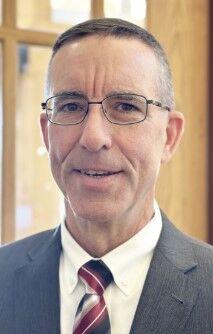 Corsi, who serves as the CEO of Central Wyoming Counseling Center, previously led the Missouri Department of Social Services and Wyoming Department of Family Services — among stops in a 31-year career working for and leading public and private care providers.
Upon news of his appointment Tuesday, Omaha Sen. Megan Hunt, a registered nonpartisan, highlighted Corsi's engagement with homophobic and transphobic social media posts on Twitter, now known as X.
In one such post, Corsi responded to a March tweet that suggested "we live in a world where your kid cannot pretend to be an Indian. But a grown man can pretend to be a woman," in an apparent attack on transgender women.
"So sad and true," Corsi replied in a post dated March 7.
Corsi also "liked" an April 24 post that declared: "Men can't become women. Women can't become men. No child is born in the wrong body. Sterilizing & mutilating children who suffer from mental illness is the greatest medical scandal in history," among other posts Corsi engaged with that suggested trans individuals are mentally ill.
Screenshots of posts that Corsi had liked, retweeted or commented on also showed the incoming HHS head engaging with tweets expressing COVID vaccine skepticism.
Corsi liked an April post from Scott Jensen, a medical doctor and politician who lost his bid for Minnesota's governorship last year.
Corsi, who did not return a message left for him Wednesday at the Central Wyoming Counseling Center, made his Twitter account private sometime Tuesday after users, including Hunt, pointed out his engagement with the posts.
In a post highlighting a sample of Corsi's "likes," Hunt, who is bisexual and whose son is trans, suggested Nebraska's Legislature would block his appointment when senators convene for the 109th legislative session next year.
Hunt also pointed to media reports in Missouri, where The Missouri Times reported in February 2018 that Corsi, then the director of that state's Department of Social Services, was being paid through two different state agencies and earned a sum that exceeded the set salary range for his position.
Corsi was paid $128,244 a year for his work as the director — the maximum for the position — and an additional $13,756 annually through the state's Department of Health and Senior Services.
The News Tribune in Jefferson City reported a month later that Corsi continued to be paid by both departments despite a pledge to stop. He told the outlet in March 2018 that, after noticing he was again paid from both agencies that month, he reported the double payment to his agency's human resources, asking them to correct the issue.
Corsi will make $257,000 as the HHS head in Nebraska.
"It's not hard to find credible medical experts to lead the Department of Health and Human Services," Hunt said in a tweet Tuesday, criticizing the Republican governor's selection of Corsi to lead HHS.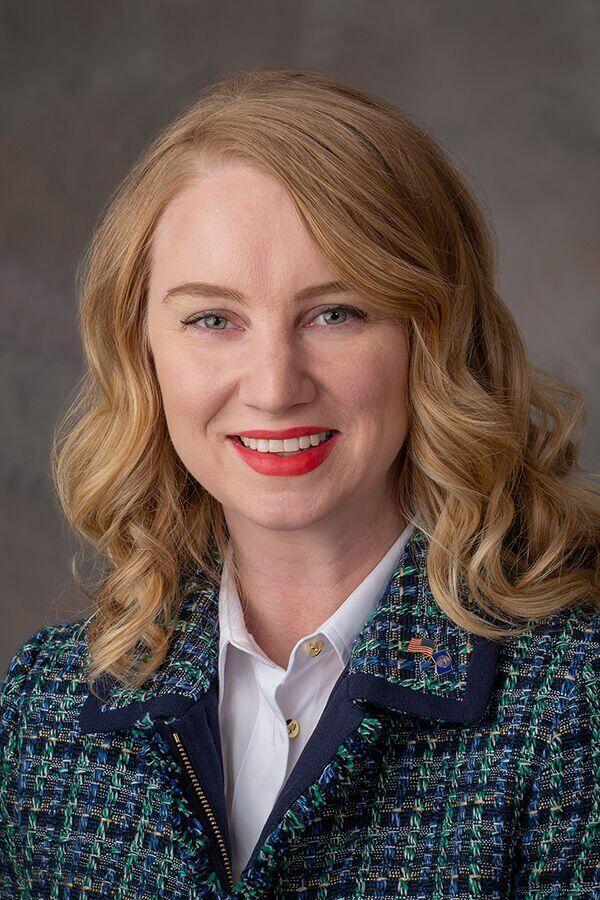 "This is just a leadership failure on the part of Gov. Pillen," she wrote. "They either did zero vetting of (Corsi) or they vetted him and they loved him. I don't know which is worse."
Laura Strimple, a spokeswoman for Pillen, said the governor plans to move forward with Corsi's appointment despite the concerns Hunt and others raised Tuesday, adding that Corsi "came highly recommended and was recruited for the position."
Strimple said Corsi's vetting process included an interview with Pillen, Lt. Gov. Joe Kelly and other members of Pillen's leadership team.
"Gov. Pillen was elected because of his strong conservative values," Strimple said in an email. "He has now appointed someone who also has a strong conservative track record of competence and experience in state health and social services to lead one of Nebraska's most significant agencies."
She said Pillen expects all public servants, particularly those in leadership, "to treat others with the utmost dignity and respect."
She did not comment directly on Corsi's social media engagement, but said he would bring "an established record of public service and servant leadership" to Nebraska and "meets the high expectations set by" the governor.
Corsi, in the governor's Tuesday news release announcing his appointment, called the appointment an honor and said he's "excited to hit the ground running by establishing, executing, and measuring a strategic vision for" HHS.
His appointment to HHS remains temporary until the Legislature approves or rejects his nomination when the body reconvenes next year. A simple majority of senators — 25 of Nebraska's 49 lawmakers — would be required to approve Corsi's hiring.
In that instance, lawmakers had already approved Jason Hayes as the director of the agency, but voted a week later to rescind their approval after concern over Hayes' qualifications were raised in the days following the initial vote.