In the end, Rachel McGill's custard just didn't set up. Some might blame the camel milk she was required to use. Or the blast freezer not blasting enough frost.
As a result, her squash and camel milk custard with a gooseberry garnish and fortune cookie crumble — while tasty, the three judges agreed — was chopped.
And McGill, the executive chef and co-owner of Dish and the only James Beard award nominee ever from Lincoln, had to settle for second place in the popular cooking show.
"I just really didn't want to be first out," said McGill, who survived the appetizer and entrée rounds to advance to the final round — a dessert.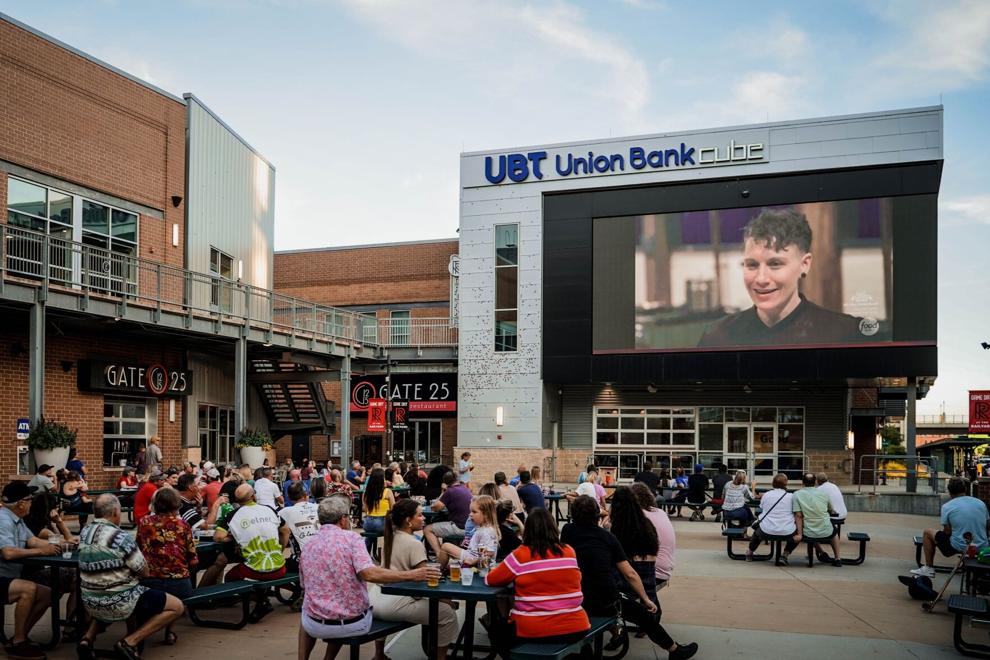 "Chopped," which debuted in 2009, pits four chefs against each other in a cooking contest that requires them to think on their feet by using random ingredients — placed in a basket — while cooking against the clock.
She earned praise from the judging panel, most notably Maneet Chauhan, an Indian chef and regular "Chopped" judge who has a tendency to be hard on the contestants.
"I was looking forward to like having her as a judge," McGill said. "I knew she was pretty, pretty hard and difficult to please. I also knew it would be a good showing for sure if I did well with her."
Her three baskets of ingredients had some unknowns — watermelon radishes in the appetizer round and the aforementioned camel milk in the dessert round — but nothing she couldn't handle.
"It wasn't crazy," she said. "I felt like I prepared myself mentally for anything. I thought I might have to break down a whole fish or have to do something really strange, but they really didn't mess with us that hard."
For those wondering, camel milk has a different taste than the more commonly used dairy products used in America, McGill said.
"It's kind of gamey," she said. "It's got a very, very distinct flavor. It's also really thick."
McGill said she watched the show on Tuesday downtown with friends, but made an appearance at the Railyard, where her parents and hundreds of community members were watching the show on The Cube.
"It was weird to see my face that big," she said. "The amount of support from the community was really, really amazing. It was really humbling.
"They gave me a cheer when I came in."